Richard North writing as Richard D North - welcome!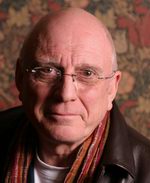 This site is now an archive (November 2008)
RDN reviews the arts at the Social Affairs Unit website and is media fellow of the Institute of Economic Affairs.
RDN edits The Right Sites [now defunct] a family of challenging websites including livingissues [now archived].
New Stuff: RDN media and pubic outings, 2005 - November 2008.
Recent books by RDN (all SAU)
"Scrap the BBC!": Ten years to set broadcasters free (2007)
"Mr Blair's Messiah Politics: Ten years of inspired government, 1997-2007" (2007)
"Mr Blair's Messiah Politics: Or what happend when Bambi tried to save the world" (2006)
"Rich Is Beautiful: A very personal defence of Mass Affluence" (2005).
Other material
"10 Propositions.....": RDN's notes for public remarks on current controversies.
The Public Realm: "Free market ideals, conservative prejudices, realistic approaches".
Books, pamphlets: free downloads of RDN's older work.
Journalism & short pieces (an archive 1990-2003)
My elders and betters
My grandmother was the poet and painter Vera Bax. Her first husband, my grandfather, was the painter and organic pioneer, Stanley Kennedy North. Her second husband, Filson Young, was a pioneer twentieth century journalist. Her third was Clifford Bax, writer and brother of Arnold Bax, the composer. See also the short lives of Vera's RAF sons.